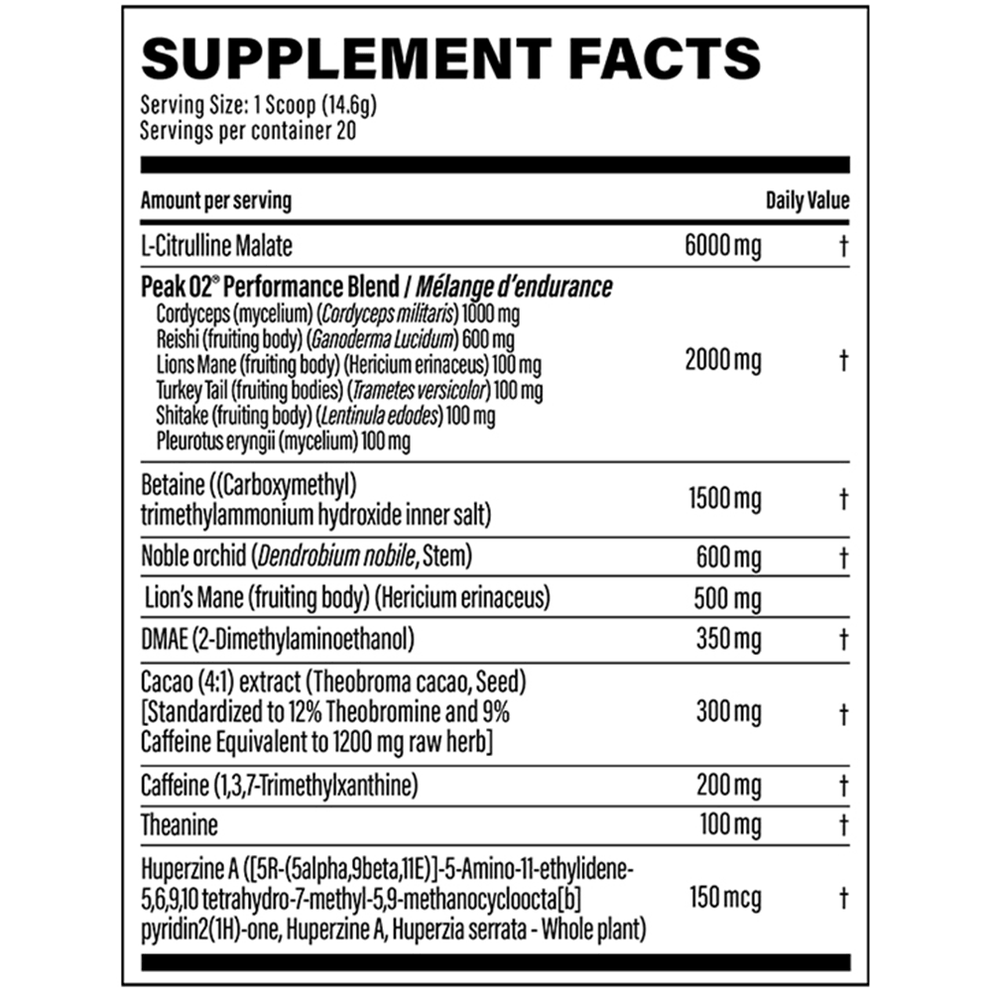 Nutrabolics - Supernova Infinite
$44.99
Nutrabolics - Supernova Infinite Supernova® Infinite was scientifically developed to ignite your workouts with explosive energy, ultimate endurance, and laser focus like you have never felt before. Evolved from the pre-workout that changed the supplement game, Supernova® Infinite contains 10 of the most clinically-proven ingredients for pre-workout supplementation, including a 2-gram mega-dose of the patented performance-enhancing adaptogen Peak O2,™ 6 grams of Citrulline Malate, 1.5 grams of the muscle catalyst Betaine, 500mg of mood-enhancing Lion's Mane, and 600mg of the CNS stimulant Dendrobium. This fully transparent energy amplifier is also equipped with a targeted neural blend, which includes the nootropics HuperzineA (150mcg), Theanine (100mg), Theobromine (300mg), and a clinical-strength 350mg dose of the hyper-focus smart supplement, DMAE (350mg). Get Ready for Infinite Power, Infinite Strength & Infinite Energy with Supernova® Infinite.
Nutrabolics - HydroPure 4.5lbs
$99.99
100% Hydrolyzed Whey: HYDROPURE contains premium muscular building blocks to support efficient gains and repair/maintain lean muscle tissue at any time of the day. This supplement is ultra-refined for purity and hydrolyzed for efficient absorption into the body. This means your muscles get the dense macro-nutrition they need faster than ever. HYDROPURE utilizes the purest form of hydrolyzed whey protein to maintain maximum protein and minimal calories. Premium whey isolate. Zero carbs. Zero Far. Gluten-Free.